HPL2 Series Two Tank Continuous Polymer Preparation System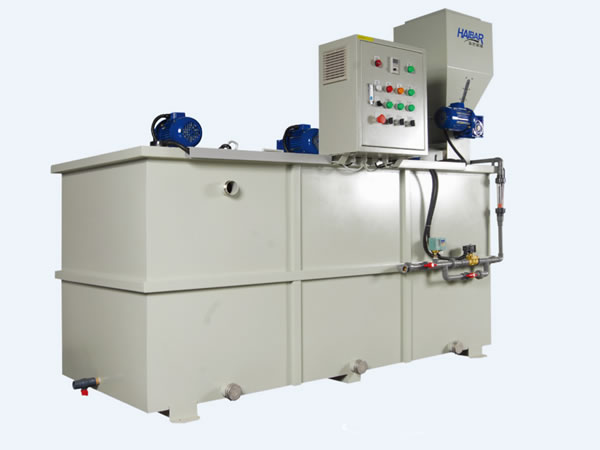 The HPL2 series continuous polymer preparation system is a kind of macromolecule automatic dissolver. It is composed of two tanks which are respectively used for liquid mixing and maturing. The separation of two tanks by a partition panel allows the mixture to enter the second tank successfully.
In comparison with the HPL3 series chemical dosing equipment, the HPL2 series product lacks a storage tank, thereby reducing the time of mixing the liquid. We suggest our customers to select the HPL2 series system for PAC preparation and dosing.
Type
Design
Amount of medicine solution (Lt/hr)
Tank size (L)
Powder conveyor(HP)
Powder agitator(HP)
Material
Dimension(mm)
Weight
Standard
Special
Length
Width
Height
L1
W1
HPL2-500
2 tank
500
55
1/4
1/2*2
SUS304
SUS316 PP PVC FRP
1750
850
1700
1290
640
240
HPL2-1000
1000
55
1/4
3/4*2
2050
50
2000
1480
740
370
HPL2-1500
1500
55
1/4
1*2
2300
1100
2000
1650
900
450
HPL2-2000
2000
110
1/4
1*2
2650
1250
2250
2010
1030
510
Send Inquiry