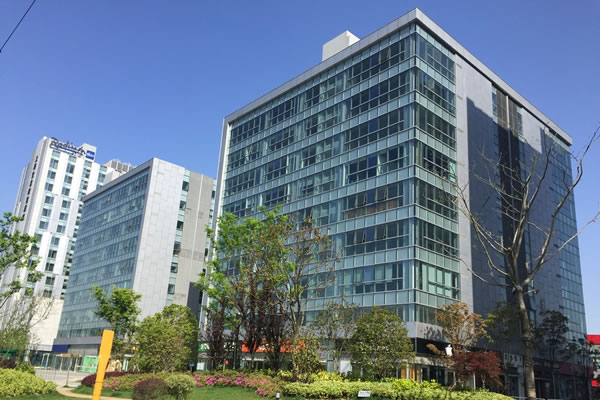 As a national famouse and leading manufacturer, HAIBAR has been engaging in the R&D and production of Belt Filter Press and other kinds of evironmental protection equipment for 12 years with more than 1600 units of equipment installed globally. Years ago, we have already obtained 12 national patents, ISO9001-2008 certificate, CE certificate and Malaysia SPAN certificate.
Different from Chinese peers, our products are with best quality but not cheapest prices. With the years passed by, many other Chinese suppliers some of them located in Shanghai or in neighboring areas have been simulating our products by using those revealed products drawings of us from old days and those products pictures of us from Alibaba.com international trading platform.
We are now targetting North America, Europe, Middle East and South America as our new oversea markets besides we have been doing well in Asia particularly we have successfully occupied around 50% market share of Malaysian municipal wastewater treatment projects by tough local competition with Andritz since 2012. We are looking for more and more qualified global partnership of distributors and agents.
---
The meeting was held to review the historical development of our enterprise, and also plan for the future development.
---
Besides the International Sales Department, we have also established the Documents Department and the International After-sales Service Department.
---
Office for Production Management and Technical Support
The chief engineer of our company has over 20 years of industry experience. In particular, he is well experienced in on-site drainage. Our technical taskforce consists of 5 technicians who have front-line experience in production and operation. Their contributions have allowed us to develop and manufacture equipment based on the market requirements.
Furthermore, our engineers never stop researching the belt filter press to meet the contemporary needs. Our product features the lowest power under condition of the same processing capacity, which can greatly reduce electricity. It also saves much infrastructure cost owing to compact structure.
Depending on a complete set of testing equipment, HaiBar can recommend the most suitable polymer, and also provide the expected effect of dehydration in accordance with the sludge samples offered by our customers.
---
Warehousing
---
Export
HaiBar holds a complete range of production equipment, such as the machine tools, milling machines, sawing machines, bending machines, veneer reeling machines, Panasonic welders, automatic tapping machines, automatic water-jet cutters, and some others.
These equipment sets can well guarantee the machining precision, production efficiency, and the delivery time.
As the electrical lifting equipment, two cranes are utilized to guarantee the safe movement during the production of equipment.
In the processing zone, the CNC machine tools are adopted to process spare parts
The Witt WT-2040 intelligent cutting machine is introduced for dehydration machine, thickener and other accessories. It features high cutting precision with no thermal deformation. Equipped with intelligent operation display screen, it reduces safety hazards and improves production efficiency.
The workshop is equipped with Panasonic TIG welder, gas shielded arc welding machine to support for high quality welding.